From the 19th of May through the 11th of June 2019, I'll be on R&R.
South Pacific Berets and Boneteria Aotearoa remain "open" 24/7 and most berets will be shipped within the usual 24 hours of ordering. Some orders may have to wait till my return on 11 June.
During this period, I'll try to answer questions when possible.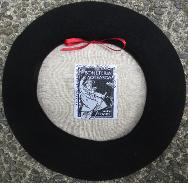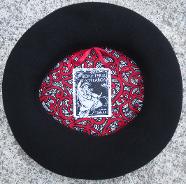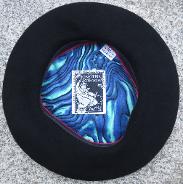 Boneteria Aotearoa is home to the world's best quality, most comfortable berets. Made by Boneteria Auloronesa - Manufacture de Berets in Oloron Sainte Marie, the birthplace of the beret in the French Béarn.
Boneteria Auloronesa is an artisan company that hand makes berets in the traditional way; made of foulard quality French merino felt, fitted with a liguette or a supple leather headband.
Boneteria (Béarnais): beret manufacturer, > Bonetaire, bonetaira nom: bonnetier, bonnetière, seller of berets
Aotearoa /ˈæɒˌtɪəˌroːə/ (noun): the Māori name for New Zealand. From Māori ao tea roa (Land of the Long White Cloud).